Festive Entertaining Essentials at Thingz!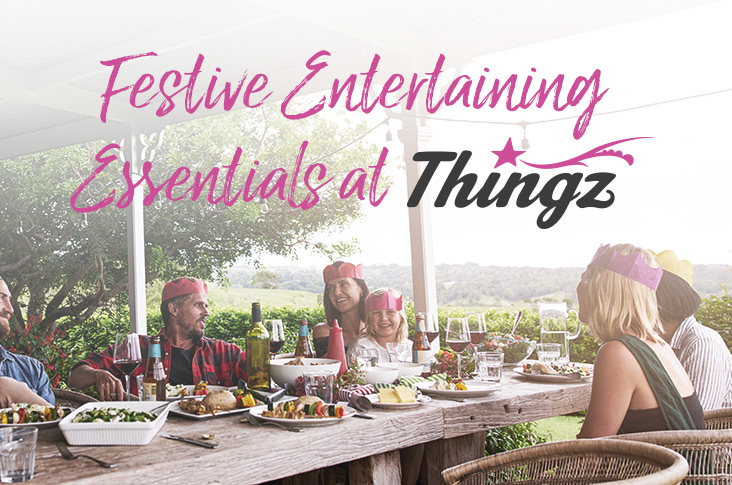 Thingz has everything you need to make entertaining at your house this Christmas a success!  From serving Christmas lunch and drinks to brightening up your outdoors, we have you sorted.
Serving Bowls and Plates
We have a variety of bowls and plates to help you serve in style! Whether you want to present your tasty treat on a three-tier platter or your trio of dips in some stylish bowls, we have you covered in multiple price points.
Drink Dispenser
Perfect for serving drinks at your Christmas get-togethers.  Fill with ice and your choice of fruit and drink, can we suggest a red festive-looking drink?  Fill the dispenser to a quarter full of ice, add one punnet of sliced strawberries, and a punnet of raspberries and a quarter cup of mint leaves.  Then pour in one-part cranberry juice, one-part pineapple juice and one-part lemonade. Leave our cups for your guests and enjoy!
Outdoor Cushions
Whether it is to brighten up your outdoor area or to make your outdoor setting a little comfier, head in-store and grab some of our outdoor cushions and chair pads.  We have lots of different colours and styles to match your outside décor including leaf patterns, colourful strips and soft blue to bright orange.
See more summer essentials in our catalogue, and check out our store locator to discover your nearest Thingz Gifts!
We wish you a safe, happy summer!