Gorgeous Home Fragrances at Thingz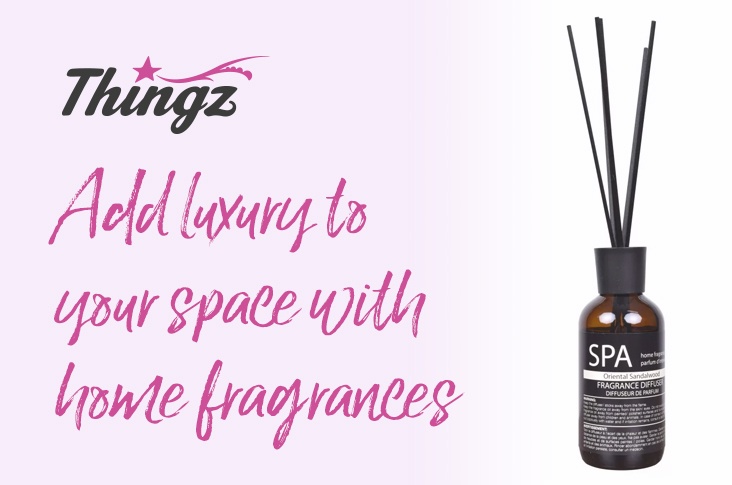 There is something really special about beautiful home fragrances.
The aroma of classic, creamy vanilla or exotic patchouli spice blend creates a deluxe atmosphere in any room. Thingz has a wide range of beautiful scented products available as part of our curated home decor collection. If you're looking to bring a touch of luxury into your lounge room or treat a friend with a thoughtful gift, a home fragrance from Thingz is a fabulous choice.
Here is a handy guide to all the different kinds of beautiful home fragrances Thingz has to offer.
Types of home fragrances at Thingz
Scented Candles
A scented candle is a timeless home fragrance option. These are absolutely perfect for a wedding gift or if you're looking for a little treat for a special person in your life. Our Encore Candle range comes in an beautiful gift box and is available in fruity Lychee, fresh Lemongrass, classic Red Velvet and zesty Blood Orange & Grapefruit. We've got a scent for every occasion!
Room Sprays
Another great function of a home fragrance is the masking of unwanted odours. Room sprays use a diffusing spray mechanism to ensure only wonderful smells are settling in a room. Our vaporising Spa Room Spray, available in a warm Oriental Sandalwood and sweet Vanilla Patchouli, is the perfect product to leave in a sparkling clean bathroom.
Scent Diffusers
For a modern home fragrance, choose an elegant cylinder diffuser. These products feature slender scent-infused sticks which subtly disperse fragrance throughout a space. For a cleansing refresh, try our Clear Air Tall Cylinder Diffuser. The divine Exotic Dessert Cylinder Diffuser is perfect for a night of extravagance. Run a bath and relax. Your home will be smelling like a luxury spa in no time! For a classic, timber sauna aroma, try our premium Oriental Sandalwood Spa Diffuser.
For our full range of gorgeous home fragrances, pop in for a visit to one of our stores or browse our website.
We send out all the latest news in stylish home decor in our Thingz Club catalogue. Sign up today to stay up to date!