The Perfect Airfryer Gingerbread Cookies!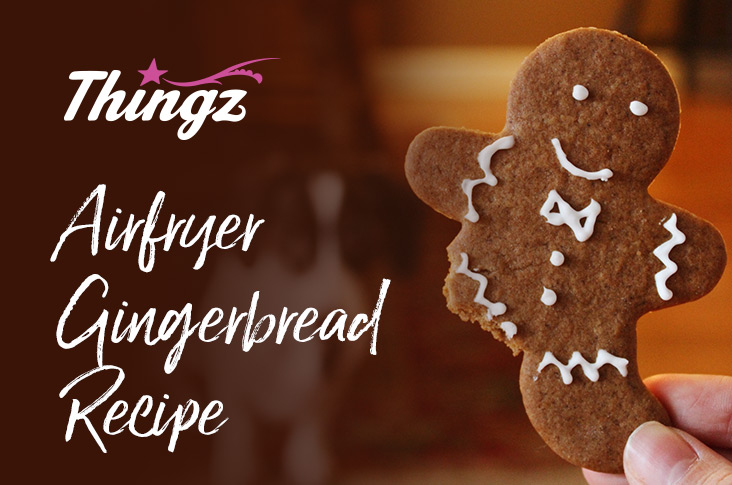 The Airfryer is one of those kitchen inventions that seem too good to be true. From crispy "fried" Oreos to delicious donuts, easy Air Fryer recipes will have you wondering why you didn't give up the oil even sooner. Check out our recipe for Gingerbread Man Cookies – perfect for Christmas. 
Ingredients
1/2 cup brown sugar
1/4 cup corn syrup (or molasses)
1 Tablespoon cinnamon
1 Tablespoon ground ginger
1 teaspoon ground cloves
1 teaspoon baking soda
2 cups flour
1 stick salted butter, room temperature
2 Tablespoons water
Directions
In a large mixing bowl, beat the butter, brown sugar, corn syrup, cinnamon, ginger, cloves, and baking soda. Continue to mix until the dough is smooth.
Slowly add in the flour and water, until the dough becomes thicker.
Wrap dough in plastic wrap and chill for 30 minutes.
Remove the dough from the wrap and roll out to be about 1/4 inch thick. Cut out cookies with cutters.
Place shapes on a small piece of parchment paper that fits in the basket. Do not let the pieces overlap and fold the parchment paper under around the edges.
Cook at 370 degrees for 5-7 minutes, depending on the thickness and size of cookie shapes.
Decorate and enjoy!