Summer Manchester – Refresh your Home this Summer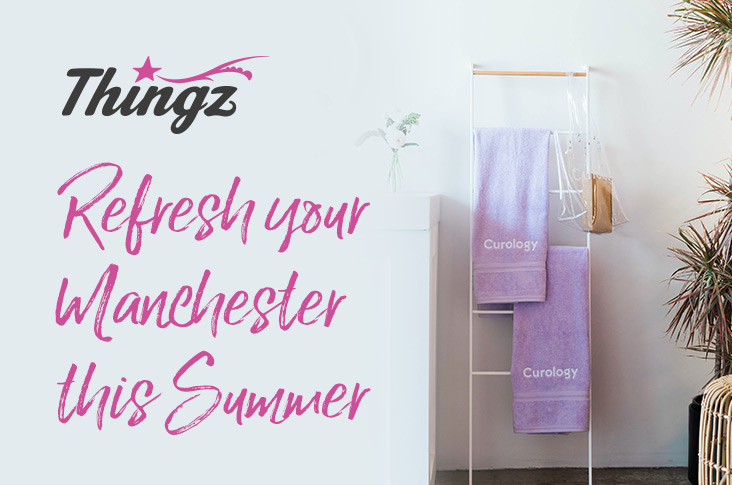 Summer Manchester – Refresh Your Home This Summer
Summer is the perfect time to refresh your linen and towels. Whether it's new beach towels for the family as they get back to the beach, or some fresh new towels to spruce up your bathroom, or getting some brand new sheets for the visiting relatives, you can find some gorgeous Manchester options at Thingz.
Take this chance to transfer from the heavier linen that keeps us cosy in the winter months, to the cooler, lighter bed sheet material for summer, to manage the Perth heat. Thingz has a great range of lightweight sheets to help you transition your family to the summertime.
There is nothing better than the feeling of new, fluffy towels. With Christmas just around the corner, treat yourself with all new towels for summer. Buying towels change the feel of your bathroom and a small thing like new towels can make a big difference.
Whether you are buying new summer towels or some fresh sheets, the team at Thingz have put together some points to keep in mind when buying your summer linen.
Tips for Choosing New Bedsheets and Towels:
– Plan the colour scheme that you want for your home, and don't be afraid to mix and match within a colour palette. For example, if you choose to go with the Luxury Living Queen set in Aubergine for your sheets, you could pair it with other jewel tones like emerald green or royal blue.
– Make sure you know the size of your bed before you buy your sheets. If your mattress is a lot thicker, it may be worth going up a size in the fitted sheet (e.g. from a double to a queen). The size of the bed can be found written usually on the end, or underside, of the mattress.
– In picking towels, a lot of people go for the classic white or ivory to get that deluxe hotel feeling. However, white towels stain very easily and can be hard to keep new-looking. This especially is the case if you accidentally get makeup or self-tanner on the towels. Therefore, we recommend playing with darker colours to get that glamourous look and bring down the level of maintenance for you.
– Keep up with the current beach towel technology. Sand proof towels are now available at Thingz. Sand proof towels are made with a microfiber material that means sand cannot stick to it in the same way it would a normal towel.
To see the options for a beach towel and other linen this summer, check out our online catalogue. Come visit one of our stores to browse all the exciting offers on Manchester. To find your closest Thingz Gift store, please use our Store Locator.